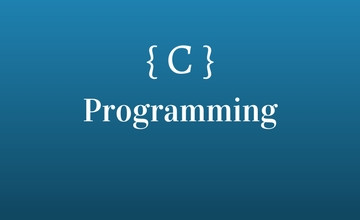 C Programming Fundamentals - Computer Engineering
---
C Programming is a 8 weeks course, consisting of 4 hours per week lecture, assigned reading and homework programs. This course is most suitable for students or a person who wants to enter the world of computer programming.
Course Prices
Choose an eLearning option and you can self schedule the course based on your convenient date and time.
Upcoming Sessions
Below are the upcoming sessions. Click on the enroll button to attend the session.
Learning Option
Start Date
End Date
Time
Days In Week
Enrollment
Last Date
Seat
Remaining
Price
Unit
There no schedules sessions for this course. You can self schedule from above.
Course Topics
Duration: 32 Hours
Go through the course topics to be covered.
Course Objective
Course Prerequisite
Course Material
Project Hands On
Reviews from learners
No review yet. Be the first one to review this vendor.